Webinar: Menarche to Menopause: A Team Approach for Treating Female Athletes with RED-S Across the Lifespan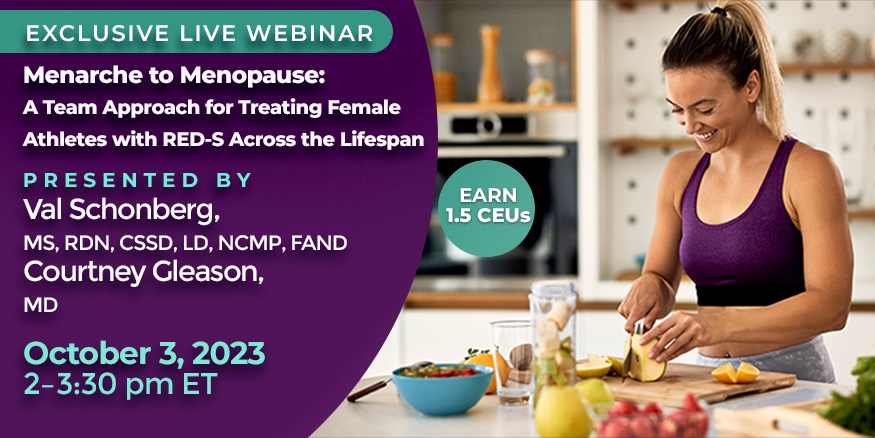 From puberty to premenopause to perimenopause and postmenopause, the prevalence of low energy availability affects female athletes of all ages and is a major risk factor for bone stress injuries and other physical and psychological consequences. Athletics plays an important role in the lives of young and adult women, but today's weight-focused, anti-aging and nutritionally sensationalized world can lead to misinformation and consequently poor health outcomes related to relative energy deficiency in sport (RED-S).
Multi-disciplinary teams (MDT) are vital for recognizing and treating low energy availability, eating disorders, stress fractures, and menstrual irregularities. However, the health implications for younger women compared to active women in midlife and beyond change. Namely, for older female athletes, concerns related to menopause increase, and thus clinicians on the MDT need to be able to differentiate between what is "pathological" and what is "normal" and what therapies or strategies are recommended for different stages of life.
On Tuesday, October 3, from 2-3:30 p.m. ET, join Val Schonberg, MS, RDN, CSSD, LD, NCMP, FAND, and, Courtney Gleason, MD, for an interactive, interprofessional webinar that will reach beyond the research, providing case studies and discussion to illustrate "real world" challenges for female athletes. This expert duo will translate the research into practical interdisciplinary interventions for clinicians to consider for promoting positive health outcomes from menarche to menopause and beyond.
Learning Objectives
After completing this continuing education activity, health care professionals and clinicians will be better able to:
Compare and contrast the symptom presentation of low energy availability among adolescent, premenopause, perimenopause and postmenopausal female athletes.
Explain approaches for screening and treating female athletes with bone stress injuries, disordered eating and low energy availability among age groups. 
Identify key players of a multidisciplinary team and discuss strategies that promote communication and collaboration. 
List prevention strategies that a female athlete program can employ to sustain optimal health in female athletes.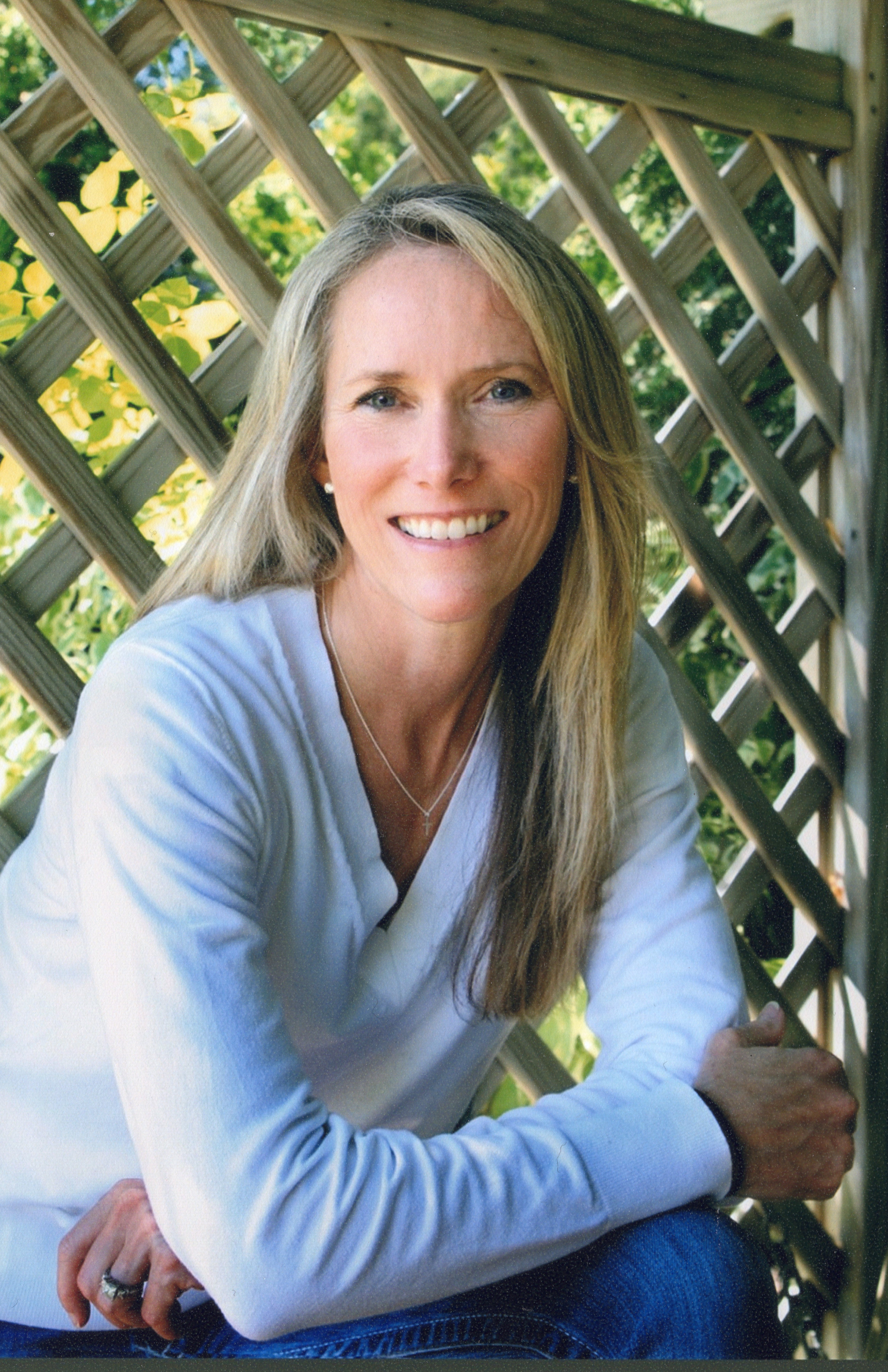 Val Schonberg, MS, RDN, CSSD, LD, NCMP, FAND is a Registered and Licensed Dietitian with a master's degree in Nutrition Science from the University of Minnesota. She is Board Certified as a Specialist in Sports Dietetics, a Certified Menopause Practitioner with the North American Menopause Society and a Fellow of the Academy of Nutrition and Dietetics. Val owns EnlightenU Nutrition Consulting, LLC, a private practice in Atlanta, Georgia where she specializes in nutrition for recreational and professional athletes, dancers and performing artists, women in midlife and menopause, and individuals with disordered eating concerns. 
Originally from Minnesota, Val's experience and expertise come from years of practice in many settings including eating disorder treatment, Division 1 college sports medicine, professional dance  organizations, and speaking regionally and nationally on numerous nutrition related topics. In addition to individual nutrition counseling, she is currently the consulting dietitian for Emory Sports Medicine and Orthopedics and Atlanta Ballet. Val is passionate about providing nutrition care to populations vulnerable to disordered eating and promoting positive nutrition messages that help people make informed decisions about their health and live a life where they feel free to confidently embrace their best self.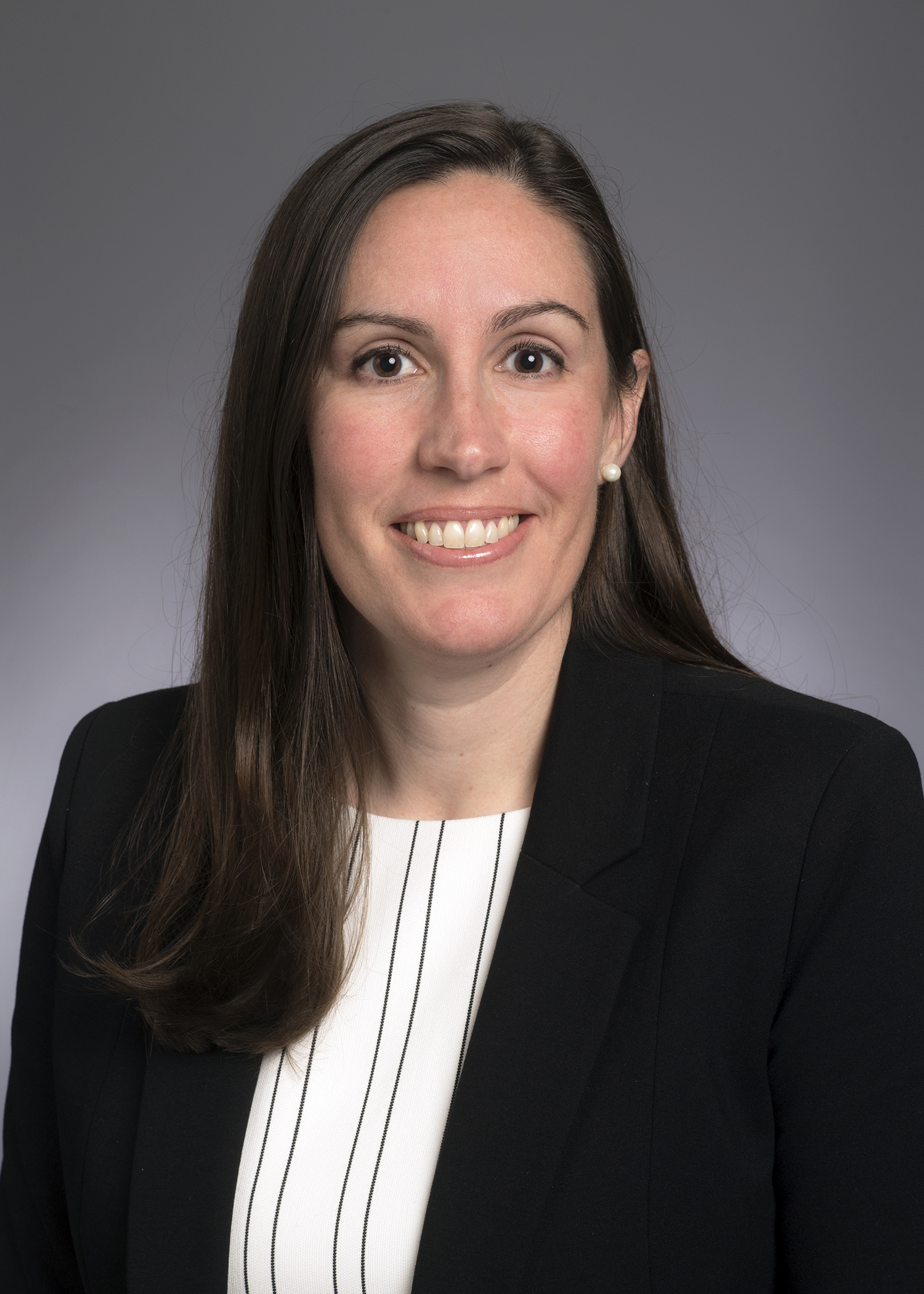 Dr. Courtney Gleason, MD is the director of Emory's Female Athlete Program. She is a non-operative sports medicine physician at Emory University. She holds an undergraduate degree in Biological Sciences from the University of Notre Dame and her medical degree from the University of South Carolina. She completed three years of an orthopedic surgery residency before moving to Atlanta and completing a pediatric residency at Emory. She did a non-operative sports medicine fellowship at Harvard at Boston Children's Hospital. Before joining the faculty at Emory, she was an attending physician at Brown University in Providence, Rhode Island, and was one of the team physicians for Brown athletics. 
Currently, she is the head team physician for Agnes Scott College and a team physician for the Atlanta Dream. She also serves as a physician for the Atlanta Ballet. She has traveled internationally with US soccer and has served at a crew chief for the Peachtree Road Race for the last three years. She enjoys treating athletes of all ages, sports, and skill level. Special interests include working with dancers and aesthetic athletes and runners. She is particularly interested in bone health, bone stress injuries, overuse injuries, and the concept of relative energy deficiency in sport. She has a special interest in understanding female athlete attrition in sports and working with and for female athletes to optimize performance, minimize injury risk, and keep them active and playing the sports they love.


The faculty and planners for this activity have no relevant financial relationship(s) with ineligible companies to disclose.
An "ineligible company" includes any entity whose primary business is producing, marketing, selling, re-selling, or distributing healthcare products use by or on patients.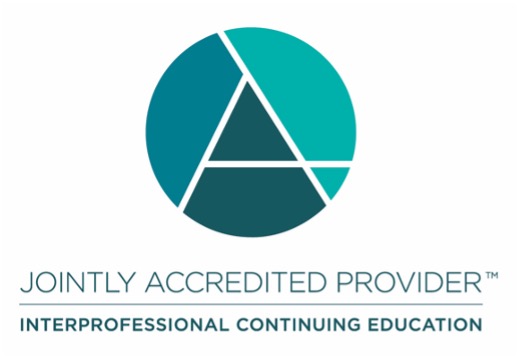 In support of improving patient care, Great Valley Publishing Company is jointly accredited by the Accreditation Council for Continuing Medical Education (ACCME), the Accreditation Council for Pharmacy Education (ACPE), and the American Nurses Credentialing Center (ANCC), to provide continuing education for the healthcare team.
This activity will also award credit for dietetics (CDR CPEU).
Physicians: This activity is designated for 1.5 AMA PRA Category 1 Credit™
Dietitians: This activity will also award 1.5 CDR CPEU credit for dietetics. Completion of this RD/DTR profession specific or IPCE activity awards CPUs (One IPCE credit = One CPEU). If the activity is dietetics-related but not targeted to RDs or DTRs, CPUs may be claimed which are commensurate with participation in contact hours (One 60-minute hour = 1 CPEU).
RDs and DTRs are to select activity type 102 in their Activity Log. Sphere and Competency selection is at the learner's discretion.
Interprofessional: This activity was planned by and for the healthcare team, and learners will receive 1.5 IPCE credits for learning and change.
Available Credit
1.50

Interprofessional Continuing Education (IPCE)

This activity was planned by and for the healthcare team, and learners will receive Interprofessional Continuing Education (IPCE) credits for learning and change.
Required Hardware/software
Ensure your browser's cookies are enabled in order for the webinar software to function properly. Please add "ce@gvpub.com" to your email provider's safe list. Otherwise, login instructions for this event may be caught in your spam/junk folder.