Recorded Webinar: Lipedema and Lymphedema - Two Conditions Dietitians Weren't Taught but Should Have Been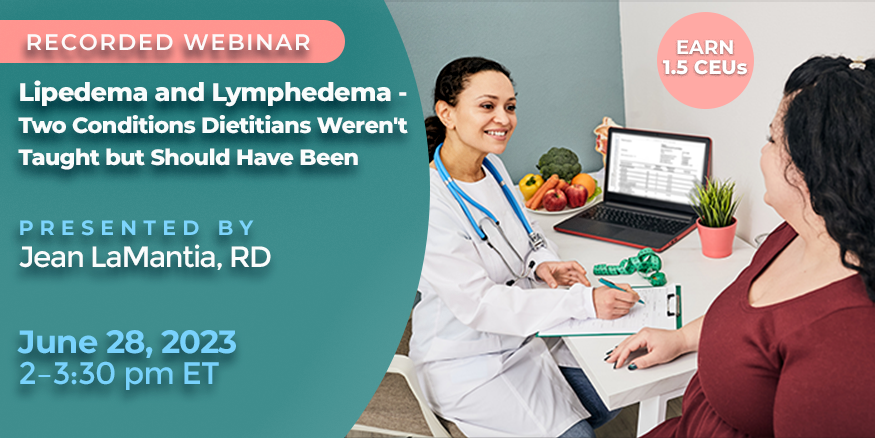 This webinar took place on Wednesday, June 28, 2023 from 2-3:30 p.m. ET. 

Lipedema and Lymphedema are two conditions that are not part of the dietitians curriculum despite that fact that nutrition plays a critical role. Lipedema is a connective tissue disorder that predominately affects women. It is often misdiagnosed as obesity and because of this individuals fail to get the appropriate support and treatment. The lack of success with traditional weight loss can cause them to feel the stigmatized and misjudged which weighs heavily on their self-esteem and emotional health. Learn how to recognize this condition, and how to help these vulnerable women.  Lymphedema affects more people than MS, ALS, AIDS, Alzheimer's and Parkinson's COMBINED.  A significant portion of cancer patients and those who are overweight and obese are suffering with this condition and cancer survivors often report lymphedema has a more significant impact on their quality of life than their cancer. As dietitians, we can discuss and advise our patients how diet can help improve their condition. And as members of a team of health care professionals, each clinicians can address different aspects of patient care and work together to identify and tailor patient-specific lipedema and lymphedema treatments.
On Wednesday, June 28, from 2-3:30 p.m. ET, join Jean LaMantia, RD for an interactive, interprofessional webinar that discusses both lipedema and lymphedema.  Jean will detail strategies and discuss tools on how to recognize the two condition.  She will also illustrate how nutrition and a team-based approach to care can play a key role in improving overall care for patients.  
 
Learning Objectives
1.    Explain the differences between lipedema, lymphedema, and obesity. 
2.    Discuss three nutrition strategies for lipedema and lymphedema.
3.    Describe the role of a healthy lymphatic system.
4.    Identify the risk factors for the development of lymphedema.
5.    Illustrate the roles of an interprofessional team in treating lipedema and lymphedema.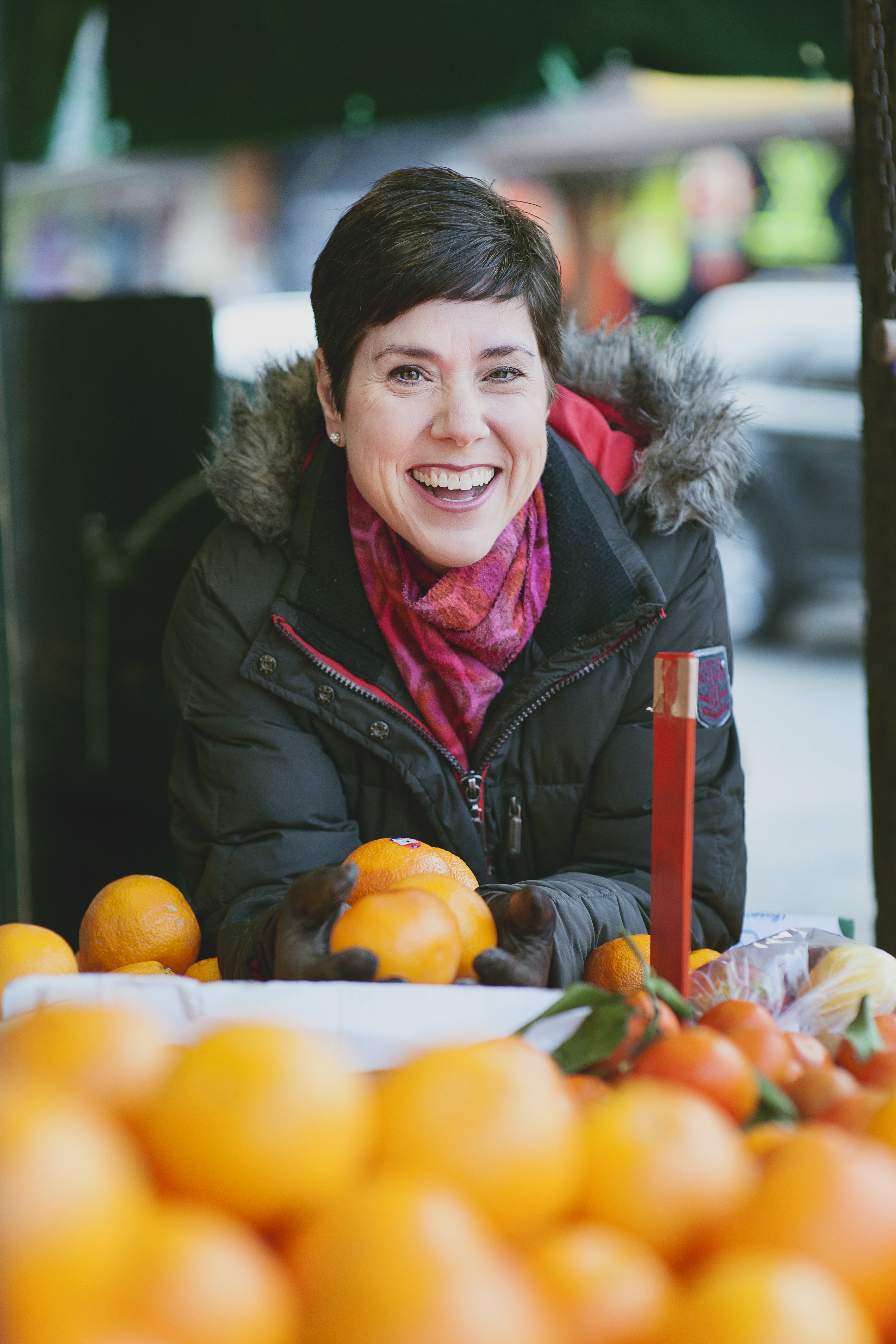 Jean LaMantia, RD is a registered dietitian, cancer survivor and author of three books on the topics of cancer, lymphedema, and intermittent fasting.  She is the creator and facilitator of Lymphedema Nutrition School, an on-line program to help people living with lymphedema. She has also created a program for professionals called "Lymphedema Nutrition for Health Professionals" which is available on her website without CEU or through PESI.com for CEUs. She lives in Toronto, Canada where she has a virtual private practice. She is registered as a dietitian in both Canada and USA. You can find out more about Jean and read her blog at www.jeanlamantia.com  


The faculty and planners for this activity have no relevant financial relationship(s) with ineligible companies to disclose.
An "ineligible company" includes any entity whose primary business is producing, marketing, selling, re-selling, or distributing healthcare products use by or on patients.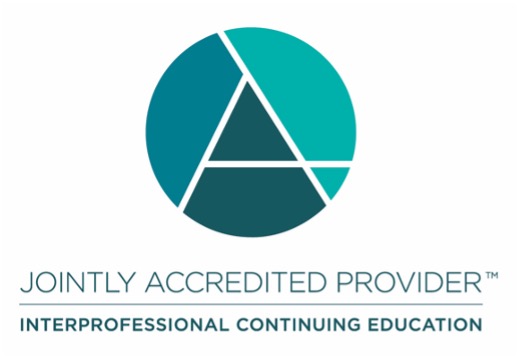 In support of improving patient care, Great Valley Publishing Company is jointly accredited by the Accreditation Council for Continuing Medical Education (ACCME), the Accreditation Council for Pharmacy Education (ACPE), and the American Nurses Credentialing Center (ANCC), to provide continuing education for the healthcare team.
This activity will also award credit for dietetics (CDR CPEU).
Physicians: This activity is designated for 1.5 AMA PRA Category 1 Credit™
Dietitians: This activity will also award 1.5 CDR CPEU credit for dietetics. Completion of this RD/DTR profession specific or IPCE activity awards CPUs (One IPCE credit = One CPEU). If the activity is dietetics-related but not targeted to RDs or DTRs, CPUs may be claimed which are commensurate with participation in contact hours (One 60-minute hour = 1 CPEU).
RDs and DTRs are to select activity type 102 in their Activity Log. Sphere and Competency selection is at the learner's discretion.
Interprofessional: This activity was planned by and for the healthcare team, and learners will receive 1.5 IPCE credits for learning and change.
Available Credit
1.50

AMA PRA Category 1 Credit™

1.50

CDR

1.50

Interprofessional Continuing Education (IPCE)

This activity was planned by and for the healthcare team, and learners will receive Interprofessional Continuing Education (IPCE) credits for learning and change.
Required Hardware/software
Ensure your browser's cookies are enabled in order for the webinar software to function properly. Please add "ce@gvpub.com" to your email provider's safe list. Otherwise, login instructions for this event may be caught in your spam/junk folder.